Our Autumn Journey
Autumn 1
3/4W have settled in really well and are embracing the new challenges of the year!
English
During English this half-term we will be looking at 'The Egyptian Cinderella' By Shirley Climo. We will be immersing ourselves in the text through reading and drama activities and we will be putting ourselves into the shoes of the characters in our story. We will be tasked with writing a diary entry by imitating the character, as well as writing our own Cinderella style story.
This half term, we have been lucky enough to have Maggie come in and tell us a story. We looked at a variety of different Cinderella stories from around the world including Cinderlad and Yeh-Shen which was written in China and is thought to be the first Cinderella story!
Maths
This half term, our unit is 'Number and place value'.
In year 3, we have been learning the value of three digit numbers, ordering, comparing and finding 1, 10, 100 more and less than a three digit number.
In year 4, we have been learning about the value of four digit numbers, ordering, comparing, finding 1000 more and less than a four digit number, negative numbers and rounding.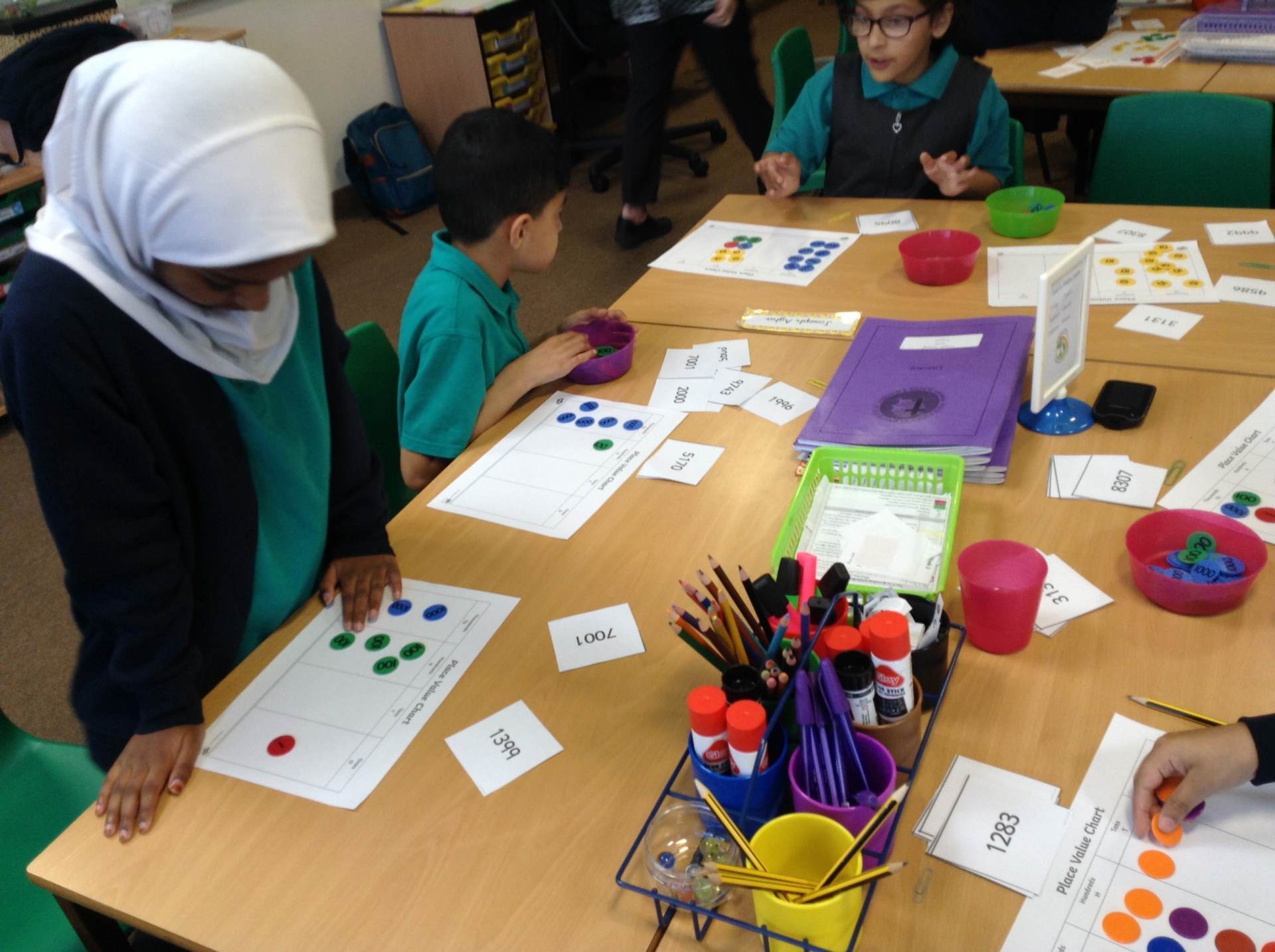 Topic
In Topic this half term, we will be looking at the Ancient Egyptians. We started off our topic with a hook lesson, due to a letter we received from a mysterious person who had lived during ancient Egyptian times . They wanted to share some aspects of their life with us. In the letter, they asked us to complete five different activities which would give us some clues as to who they were. Our activities included:
Becoming archaeologists and digging in sand for Egyptian artefacts.
Using our art skills to create some Egyptian 'cone people'
Exploring our role play and reading area – we learnt some interesting facts about the ancient Egyptians!
Creating mummies using toilet paper – we remembered to wrap the legs separately and discussed what happened to the bodies when they were mummified.
Finally, we tried some foods that would have been eaten in ancient Egyptian times, including: honey, pitta bread, humus, peas, figs, dates and plums.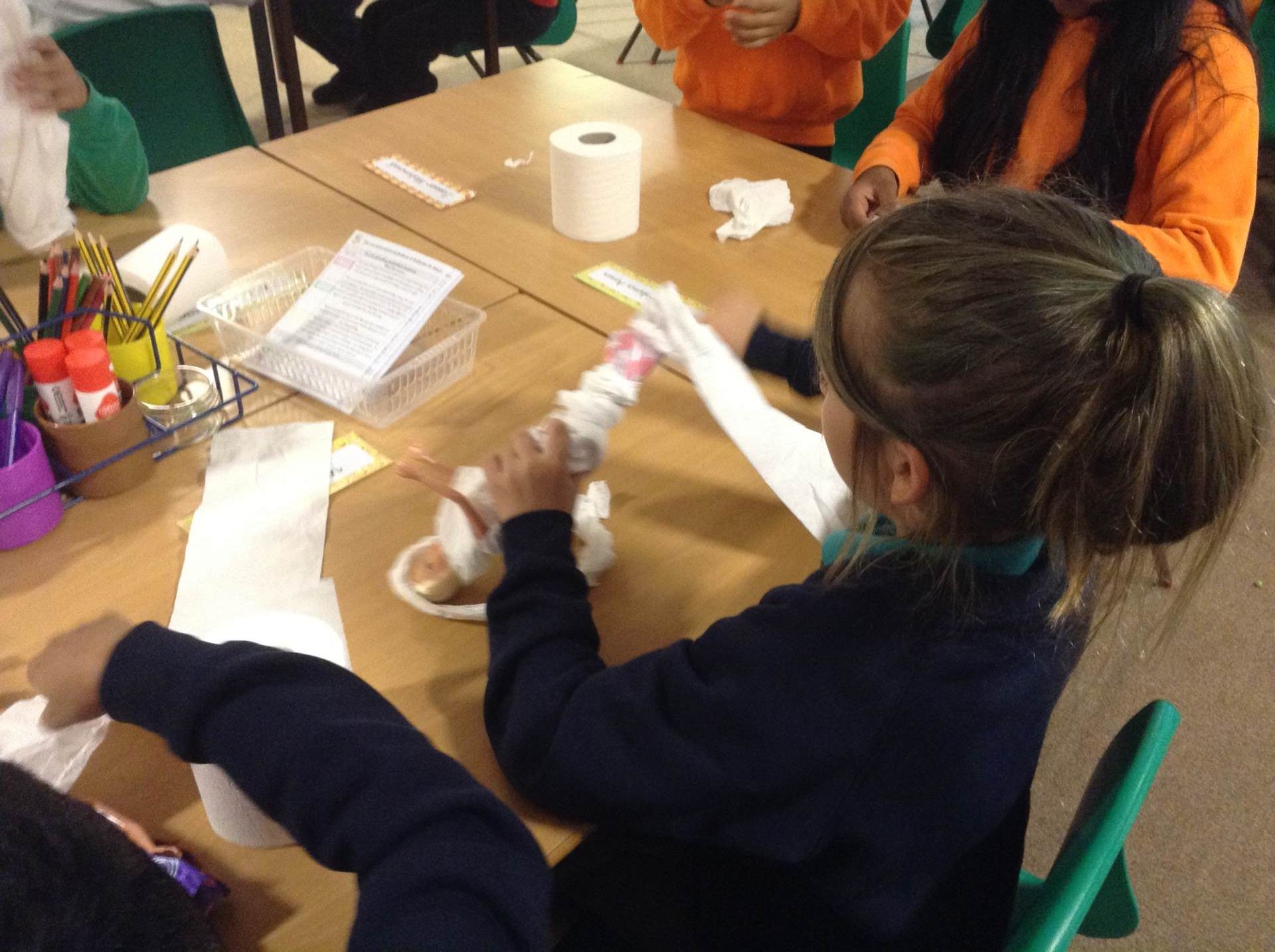 In the last few weeks we have been very busy deepening our knowledge off Ancient Egypt . We have also been making attractive Egyptian necklaces and Egyptian art.
Science
Year 3 - Light
During this unit, children have been learning about what the dark is and what is a light source. They also learnt about sun safety, how they can protect their eyes and which materials reflect light.
Towards the end of the unit, children created some stick puppets so that they could create a shadow puppet show, based on our story in English 'The Egyptian Cinderella'. After practising in our groups we then retold the stories to the class using our theater.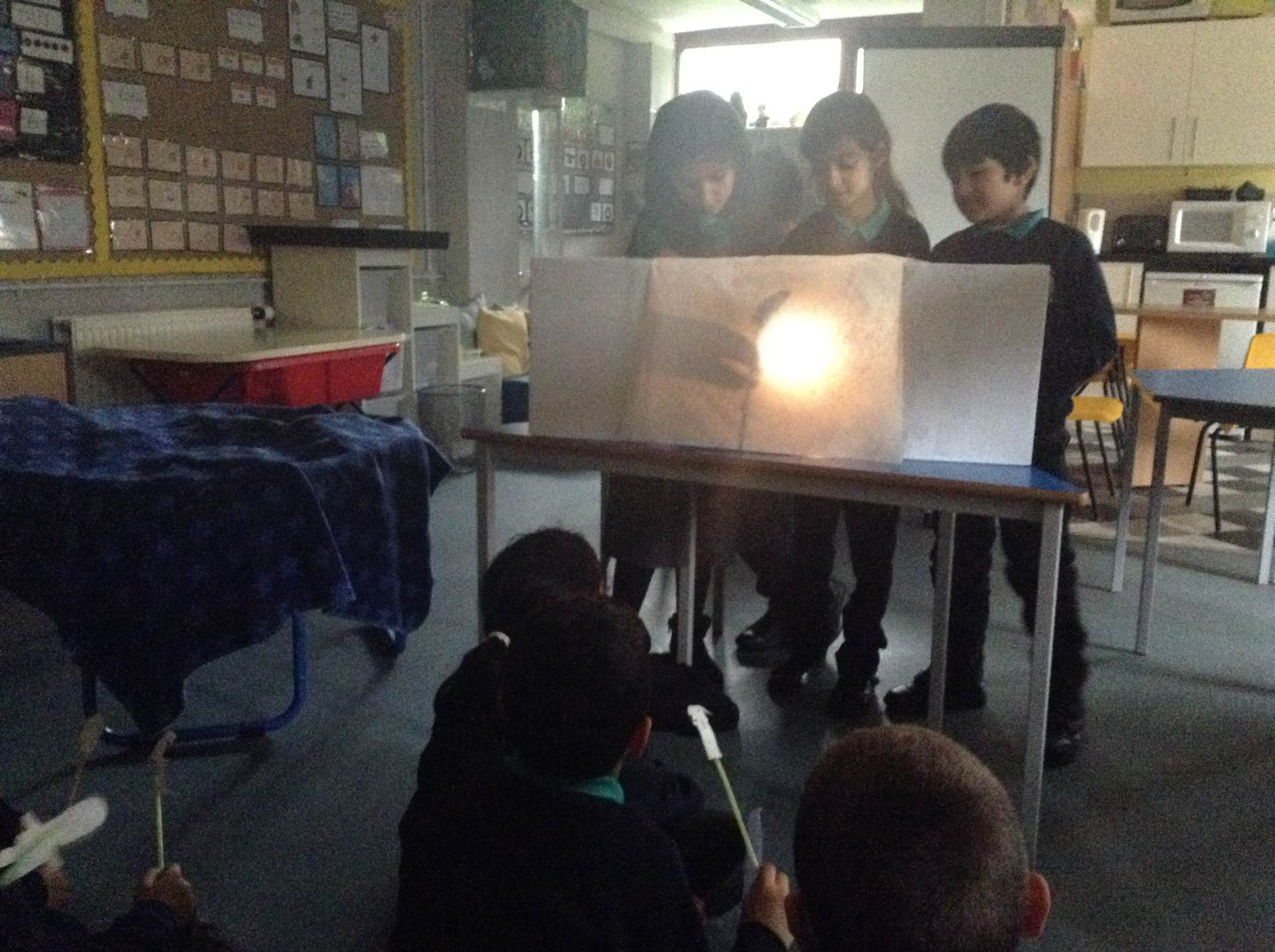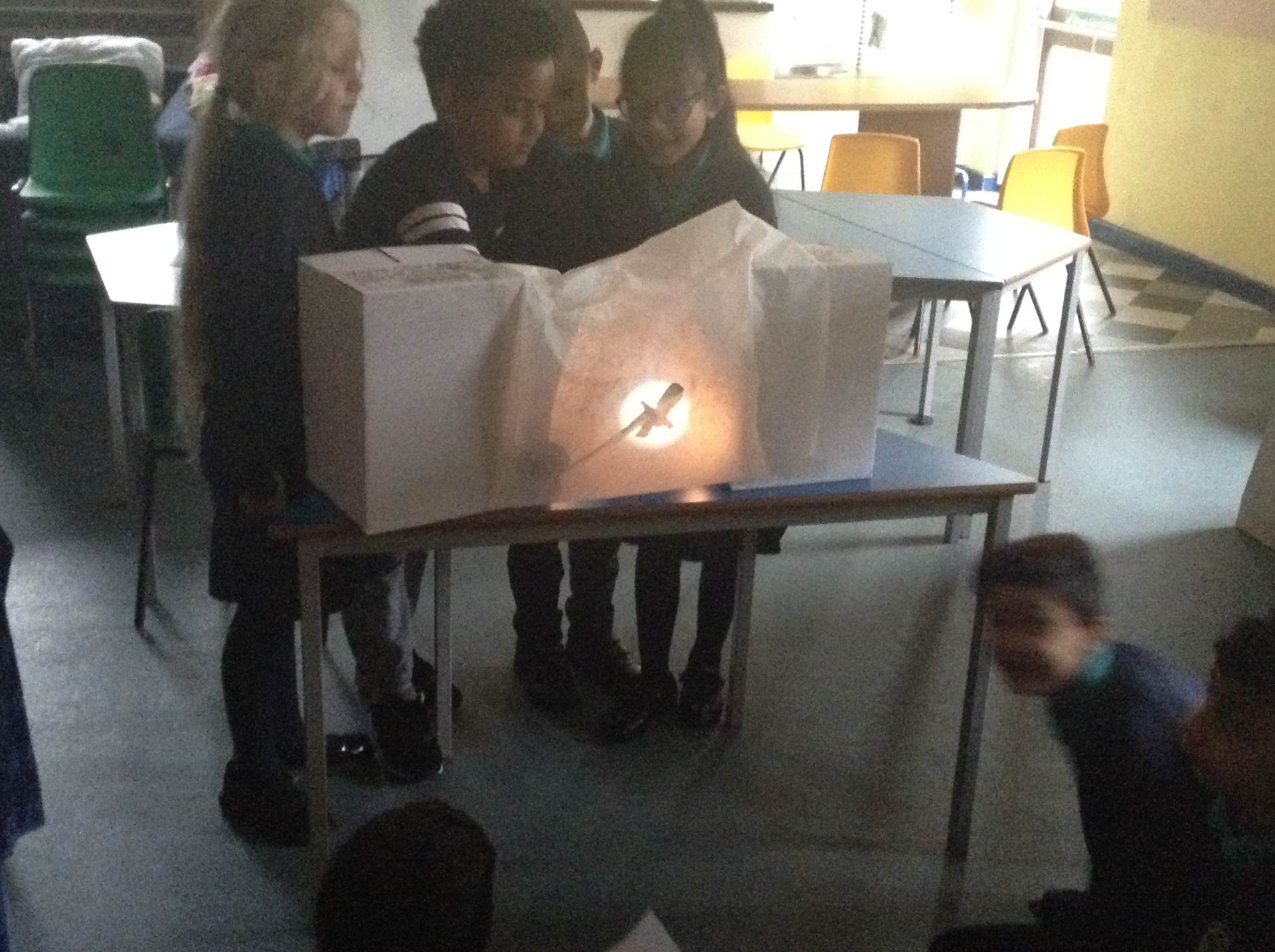 Year 4 - Electricity
In year 4 we have been learning about electricity. We looked at how electricity is made and stored, the names of the different components which make up a circuit and whether some diagrams of a circuit were complete or incomplete. The best part of the lesson was when we created our own circuits and investigated whether materials were insulators or conductors, whether a bulb would work in a circuit and how switches work within a circuit.

Values
This half term we have been learning about Nelson Mandela and how he contributed to society, as well as how is actions link to our school value respect. We watched a short video which contained facts about Nelson Mandela, as well as a clip when he was freed. Using our knowledge, we ordered the events during his lifetime, wrote a biography and created our own class assembly.
Our class assembly was amazing and successful. It showcased what we had learnt and allowed other children in the school to learn more about him and why he has contributed to society. We also showed off our artwork of Nelson Mandela. We were inspired by the American artist Chuck Close. You can see it displayed in our school hall. Here are some photos below of what we have done in class.
Homework Projects
During this half term, we have worked incredibly hard both inside, and outside of school. At the beginning of the half term, we were given a variety of Egyptian inspired homework projects to choose from and complete. We have created some fabulous models and art work.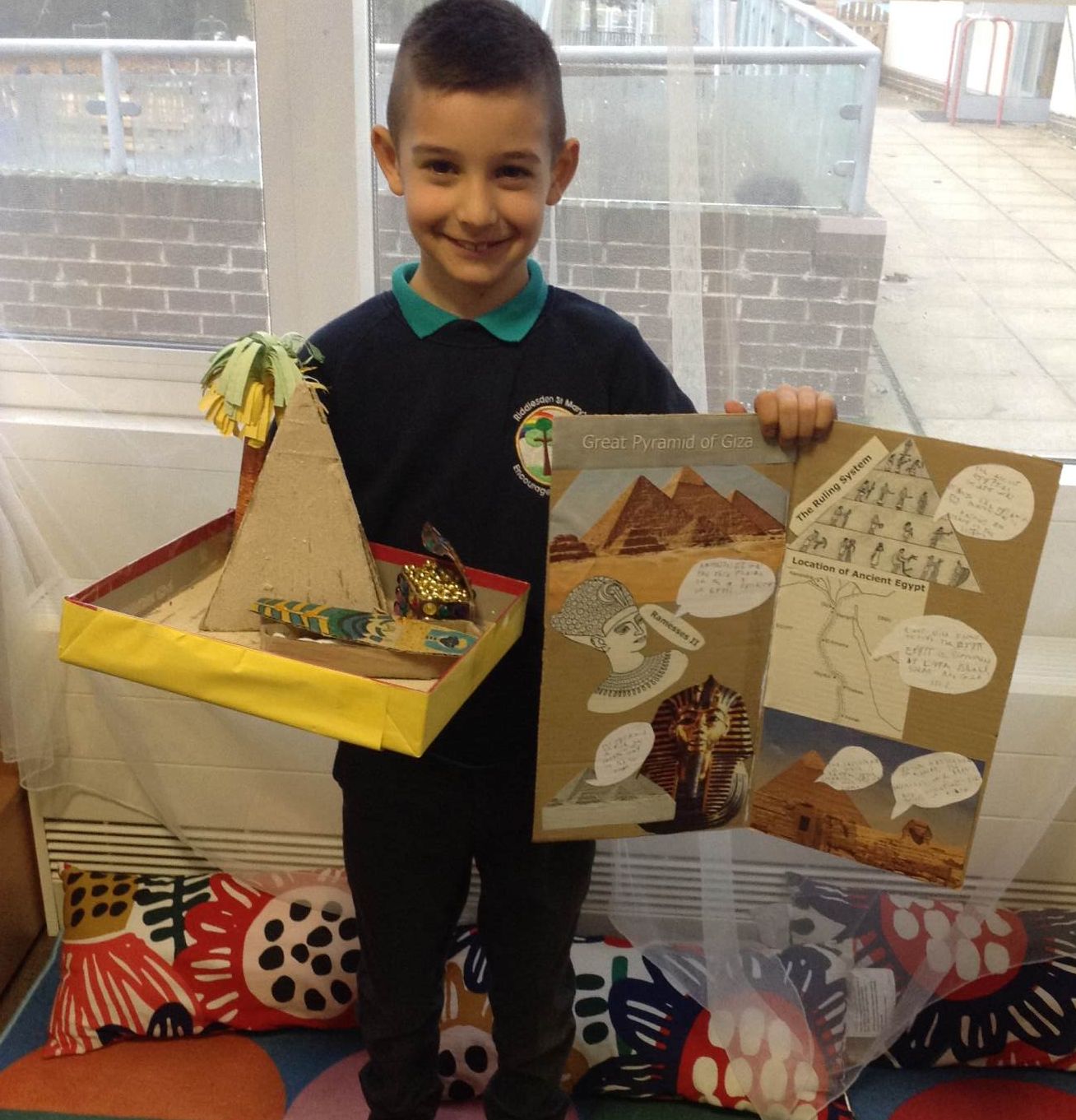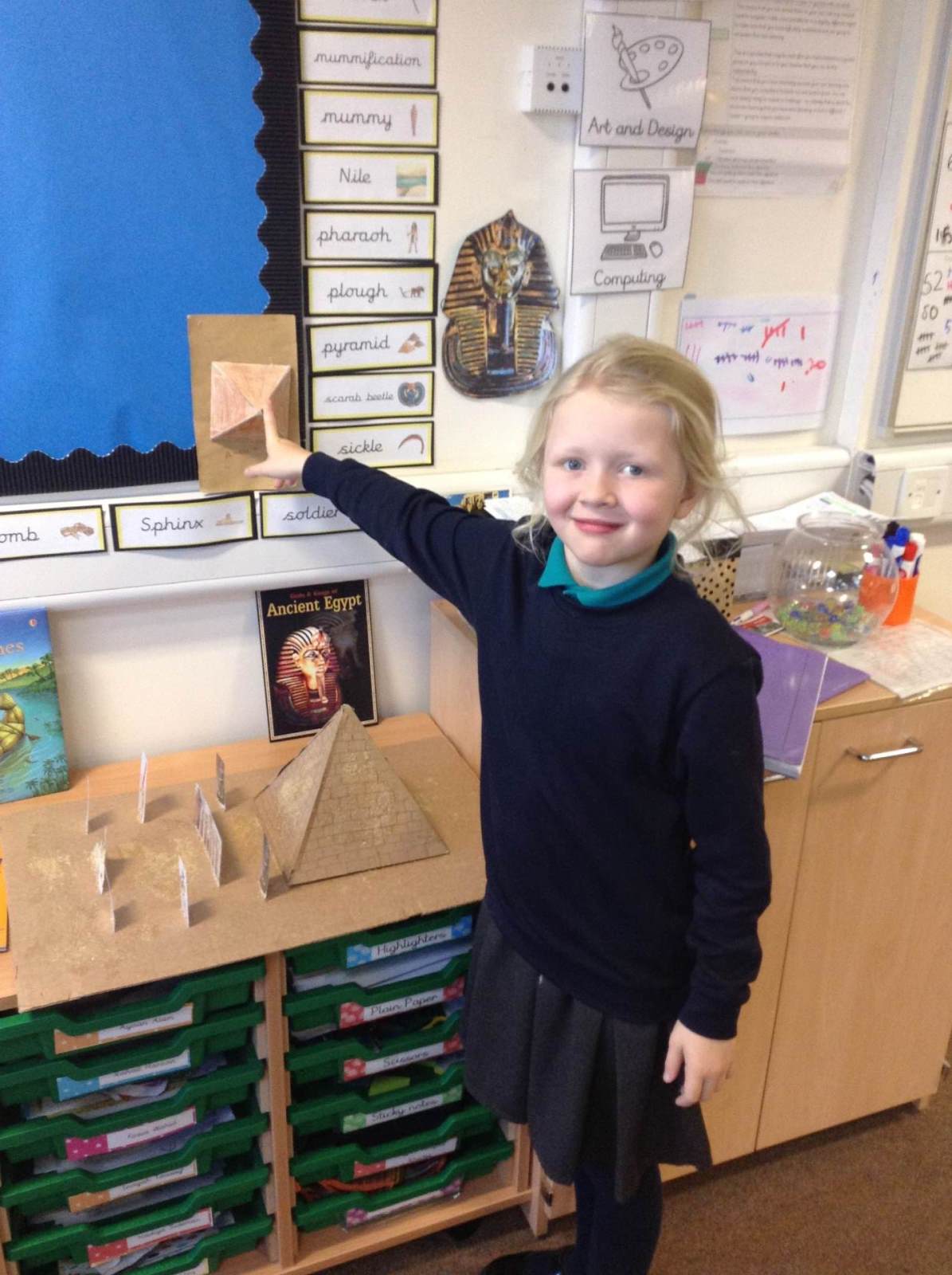 Our Autumn 2 Journey
Autumn 2 Curriculum Overview
Autumn 2 Homework
Democracy Week
Last week, we had a special democracy week due to the fact it was UK Parliament week all over the country. We learnt about the British Values and why they were important. The British Value we focused on was democracy. We learnt about what the word 'democracy' meant and how it was important in our country. We learnt about voting and how it is a right for everyone. We even had a class debate about whether children should be allowed to vote. Also, as we are having our own Pupil Parliament, it helped us understand the process in more detail. We even had a visit from an ex MP! We impressed him with our knowledge!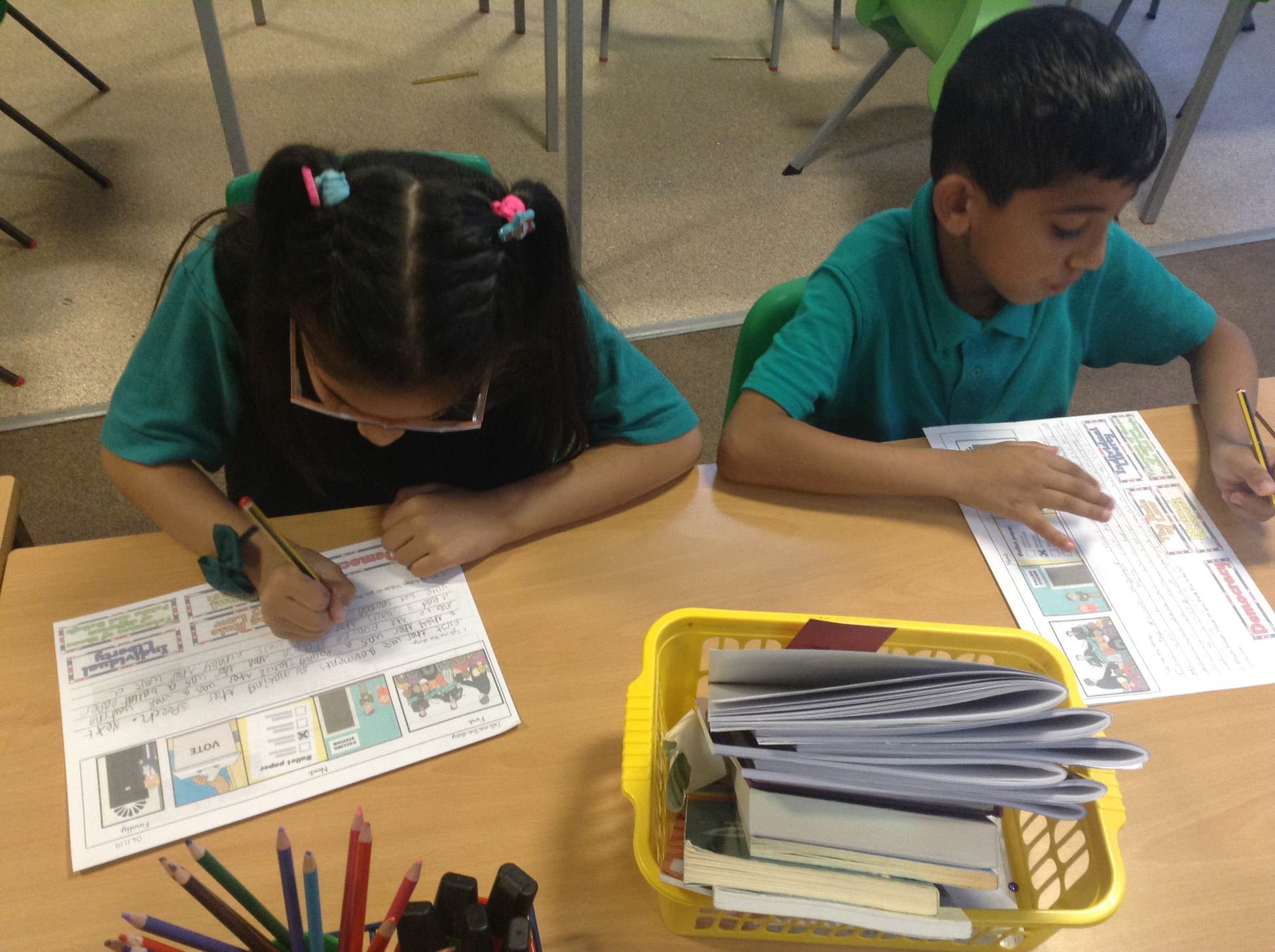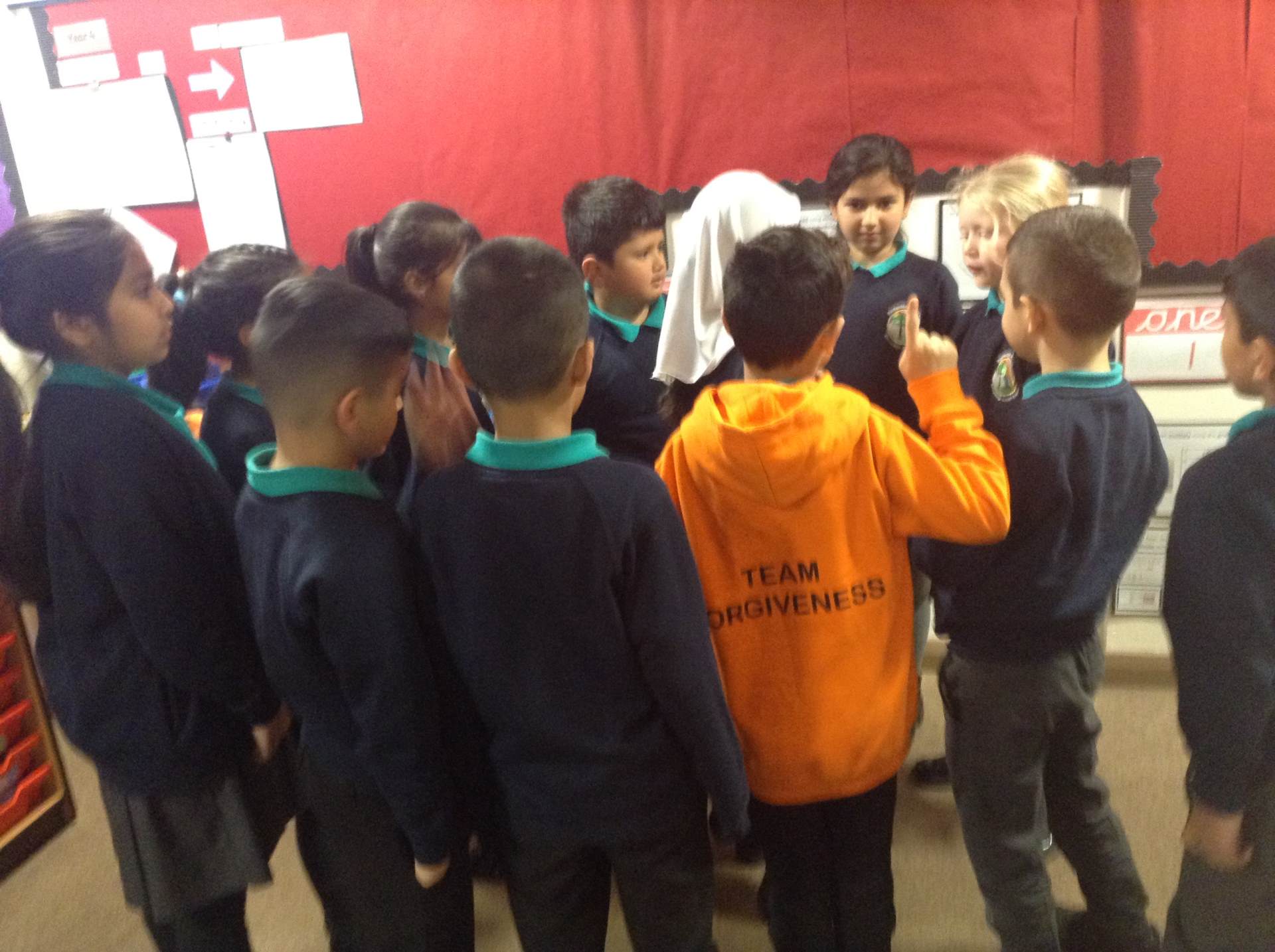 Friendship Week
During the week we learned about friendship and the term 'bullying'. We looked at the different scenarios that may or may not be considered bullying, as well as discussing the ways we tackle bullying at Riddlesden St Mary's Primary School. In addition to this, we discussed what friendship looks like and how we can, ourselves create a positive environment in our school.
Odd Socks Day
On Friday 15th November 2019, during friendship week, we celebrated 'Odd Socks Day' by wearing an odd pair of socks. This was to celebrate the fact that we are all different and that is just okay. It was brilliant to see everyone's odd socks.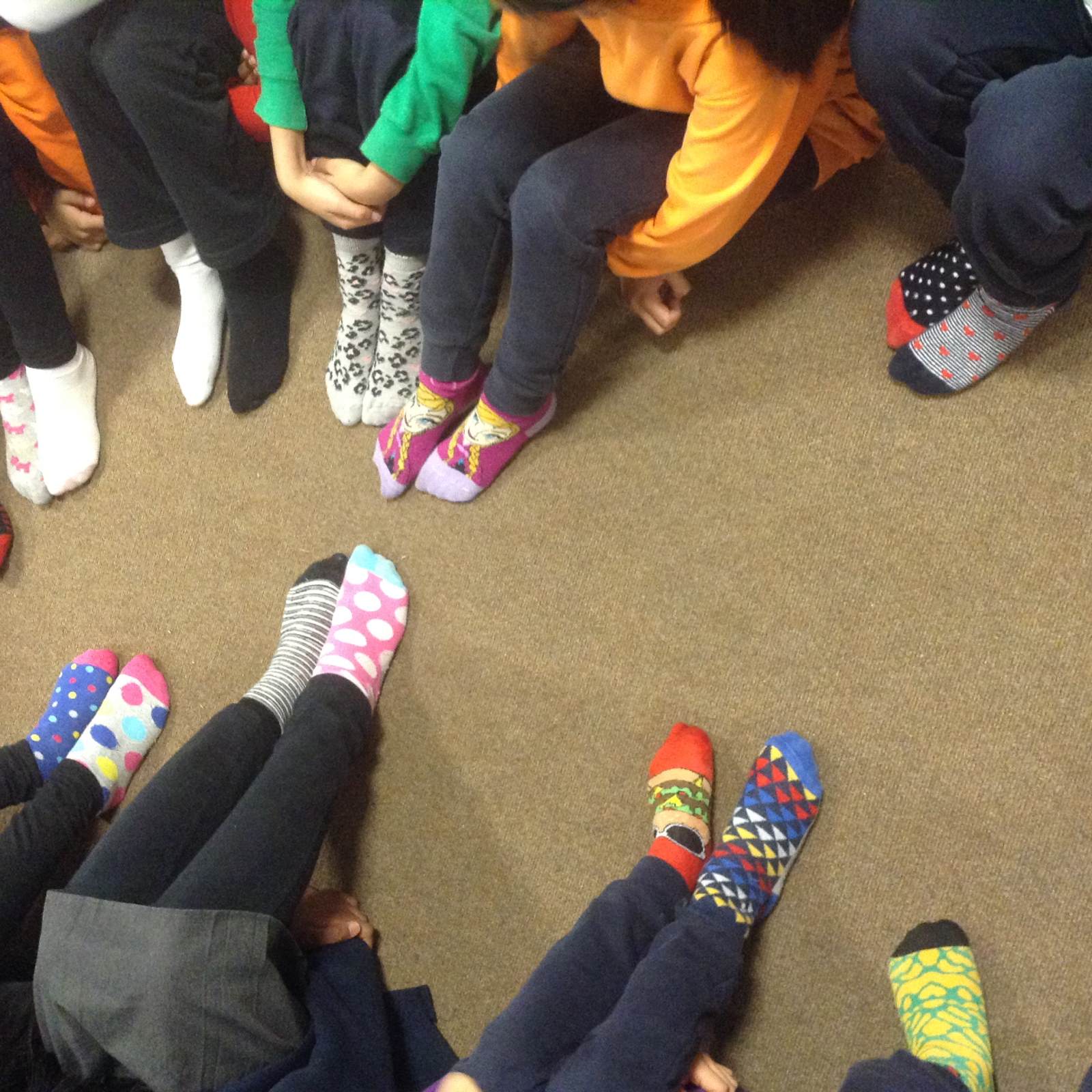 Maths
This half term we have learnt how to solve addition and subtraction calculations, both mentally and through the written method. At the beginning of the unit, we used place value counters to help us understand the concept of addition and subtraction. It was once we mastered this, we moved onto the written method. Finally, we applied our understanding to help us solve addition and subtraction word problems.
English
This half term in English we have focused our learning around 'The Incredible Book Eating Boy' by Oliver Jeffers. At the beginning of the unit, we sequenced the story and completed comprehension activities. Then, we completed various reading activities which allowed us to develop our inference skills and justification. Below are examples of the two activities we enjoyed.
Hot seating activity: In order to get ourselves thinking like Henry, we were given five minutes to independently come up with a variety of questions that we could as Henry, Then, we took it in turns to pretend to be Henry!
Axis of emotion: For each main event, we discussed our thoughts about how Henry felt during that event. Once we discussed this, we drew a cross along the y axis which represented various emotions. After we plotted the emotions for each event, we joined the crosses to create the emotional journey of Henry. Finally, we were asked to justify our reasons with evidence on a post it note.
Science
Year 3 - Animals including humans
We learnt about the 5 food groups - bread, cereals and potatoes (carbohydrates), meat and fish, fruit and vegetables, milk and dairy, and fats and sugars. We identified some food, which belonged to each of these groups, as well as finding out how much of each we should consume in order to have a healthy diet. We learnt about the three main functions of the human endoskeleton - to protect, to support, and to allow movement, as well as the names and locations of major bones.
Year 4 - Animals including humans
Teeth: As we were learning about what happens to food when we eat, we needed to first learn about human teeth. We were given mirrors and asked to count how many teeth we had. Then, we were introduced to the four types of teeth all humans have in their mouth. For each type of teeth, we learnt the names, the function, how many adults have and the shape.
We carried out an investigation were we wanted to find out what happens to ur teeth when we consume different liquids and use toothpaste. We used eggs to act as our teeth and placed one egg in a different liquid to see what happens. After a few days, we looked at the eggs and recorded our results.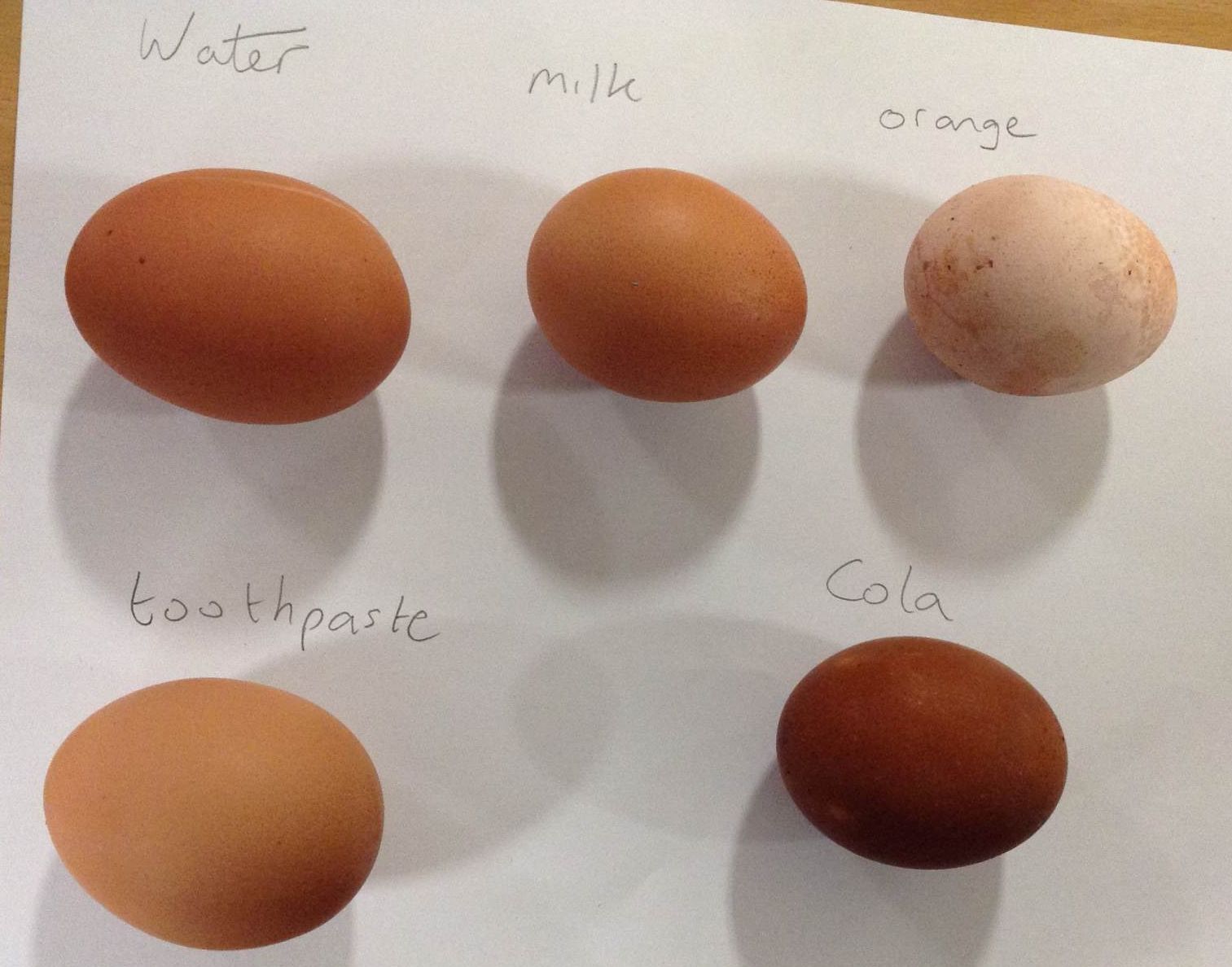 The digestive system
Activity 1: We were given images of the different organs of the digestive system and worked together to put the images in order of which we thought were used in which order when we digest food. We were given ten minutes to discuss and complete this activity. After, we were asked to match the labels to the correct parts of the digestive system.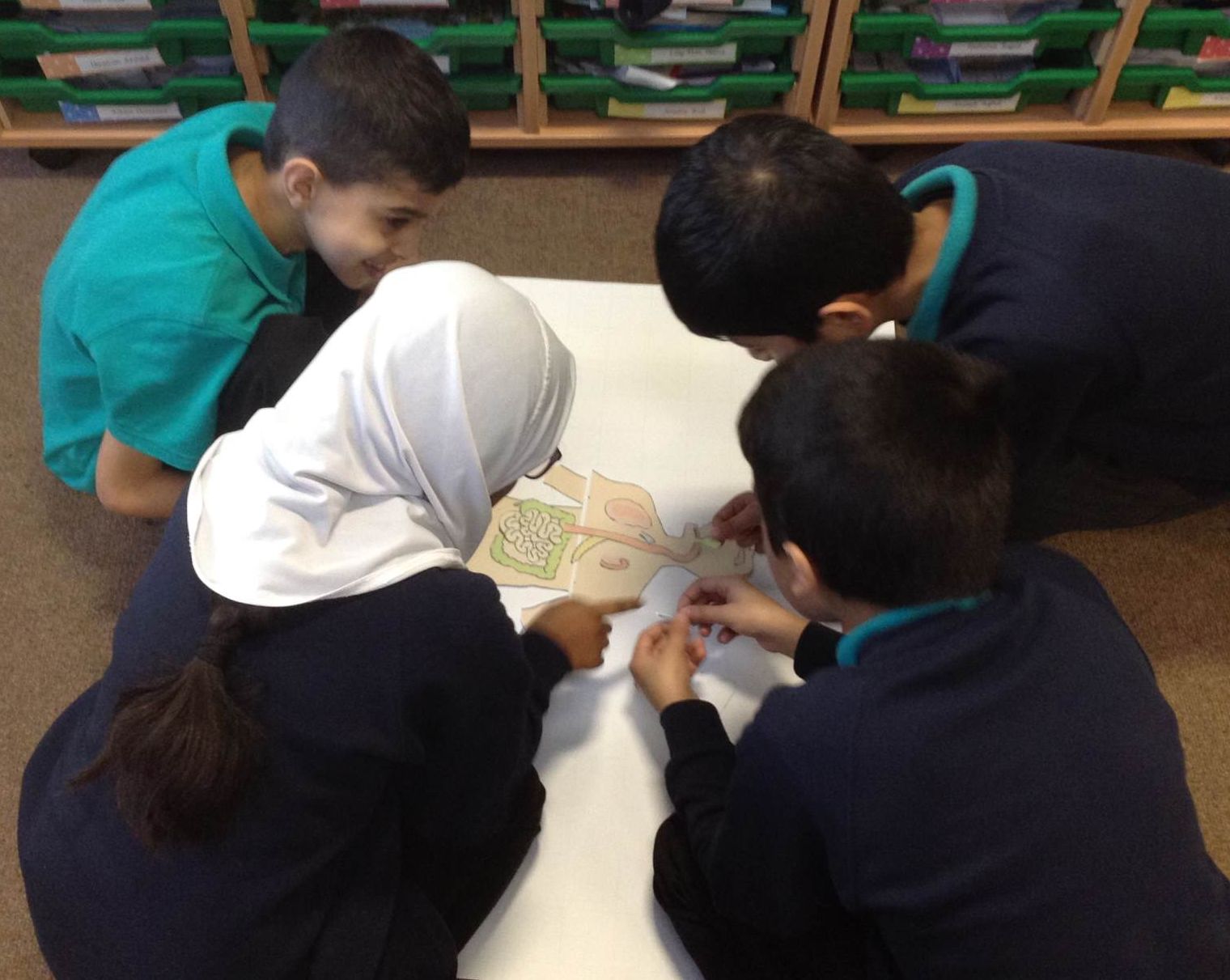 Activity 2 (watching a demonstration of how the digestive system works): We replicated the journey food takes inside our digestive tract from mouth to the anus using weetabix, orange juice, water and a pair of tights. First, we mashed the food by squeezing the bag, just like your teeth would in your mouth. Next, we added water (saliva), green water for bile, orange juice for acids in your stomach and then squeezed it down the leg of a pair of tights. To make the food move along we used our hands to show peristalsis. In the large intestine, the last nutrients are absorbed with lots of water, so we squeezed out the liquid into a cup. Finally, we cut open the bottom to let out all the undigested food, also known as faeces or poo.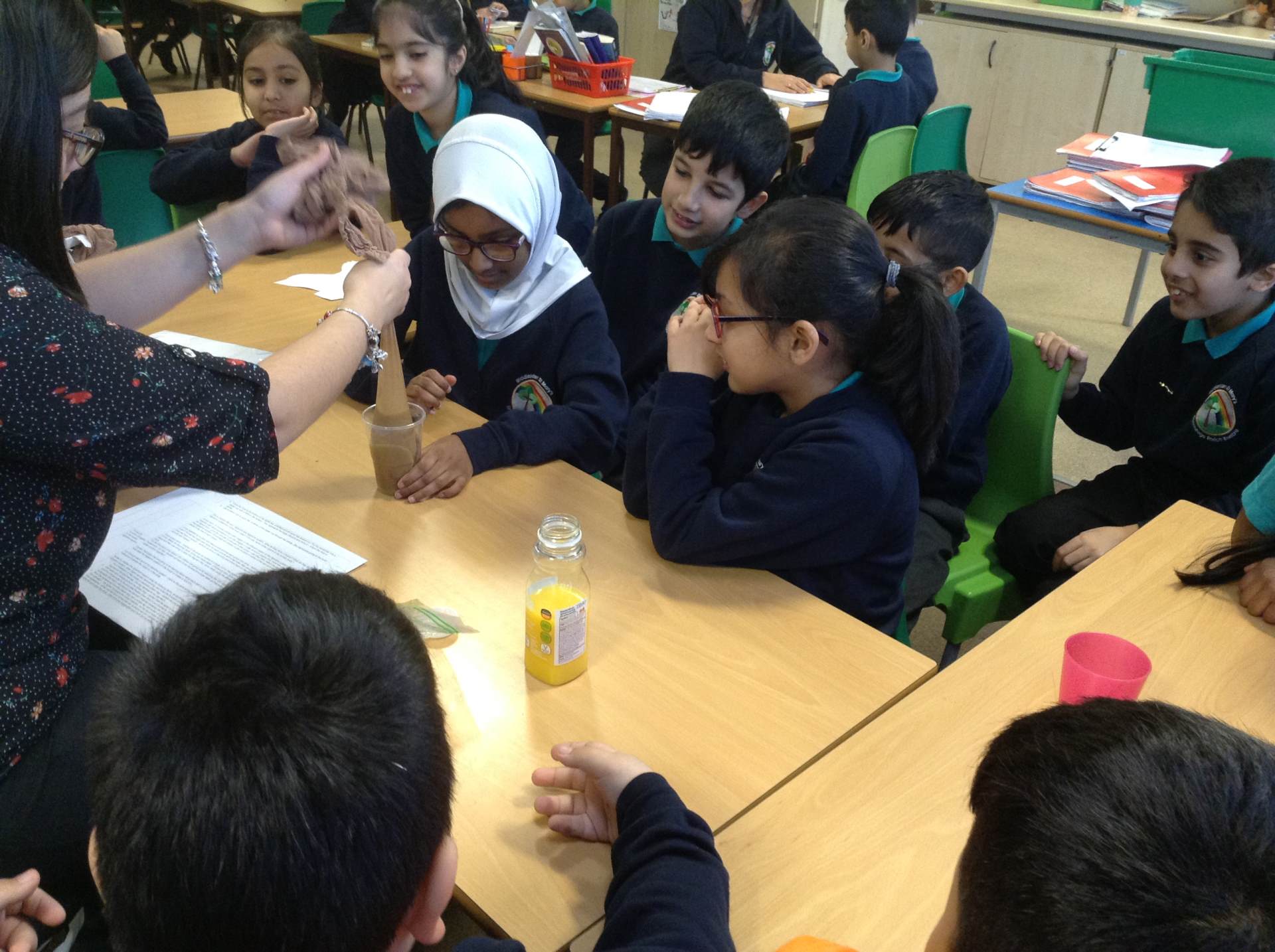 Topic
This half term, we have continued to learn about Ancient Egypt but focusing on the mummification process and why the River Nile played an important part in their lives. We learnt about which organs the Egyptians considered were important and how they stored these in canopic jars. We had a go at designing and making our own canopic jars.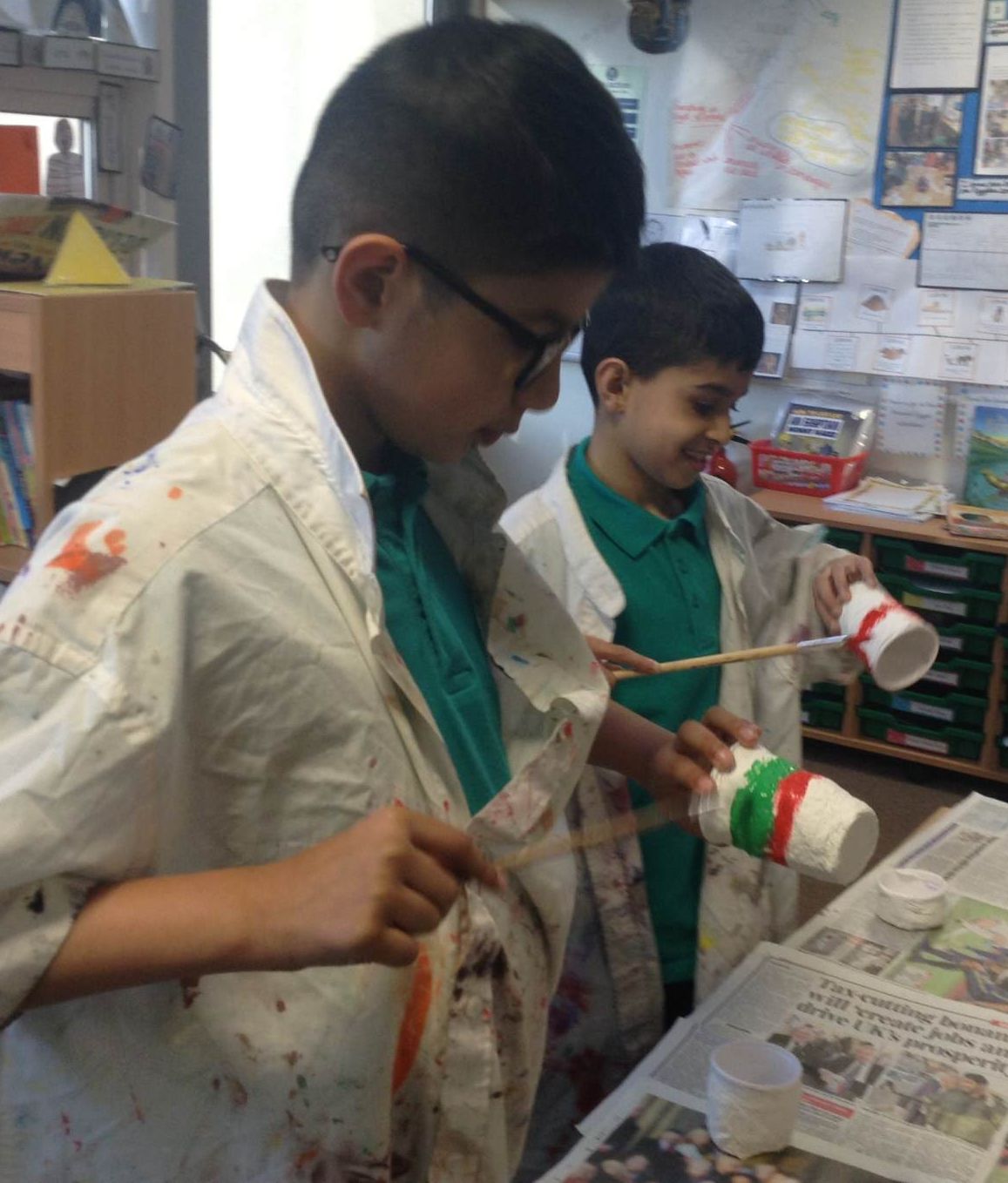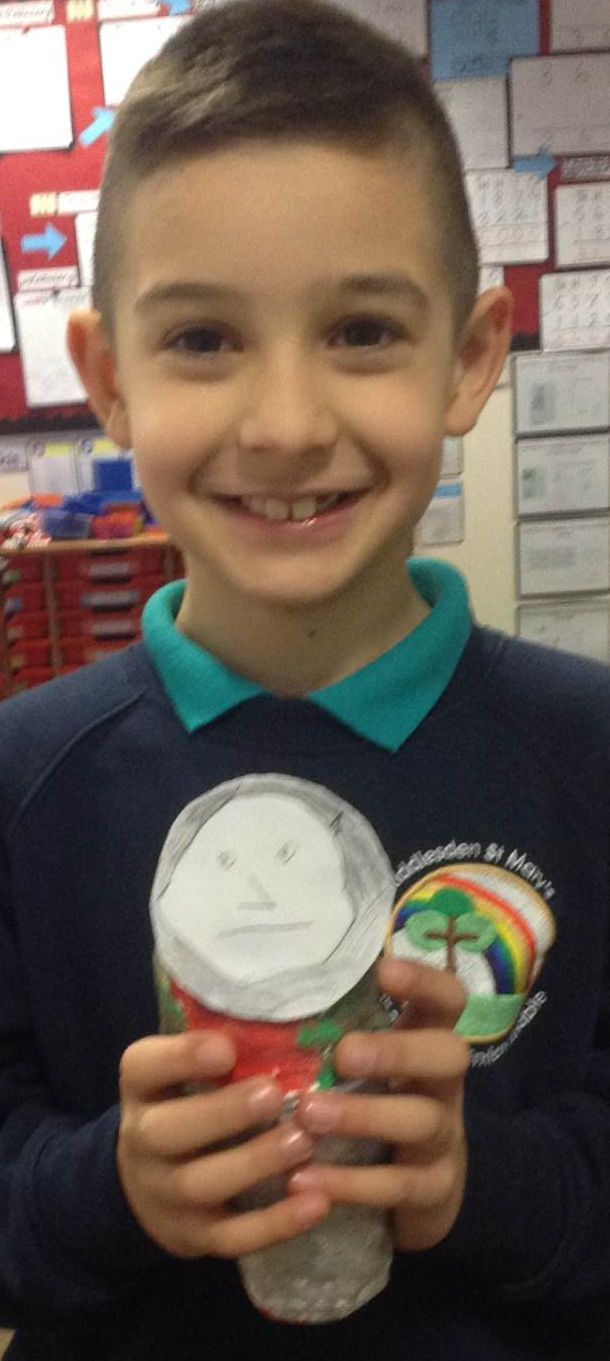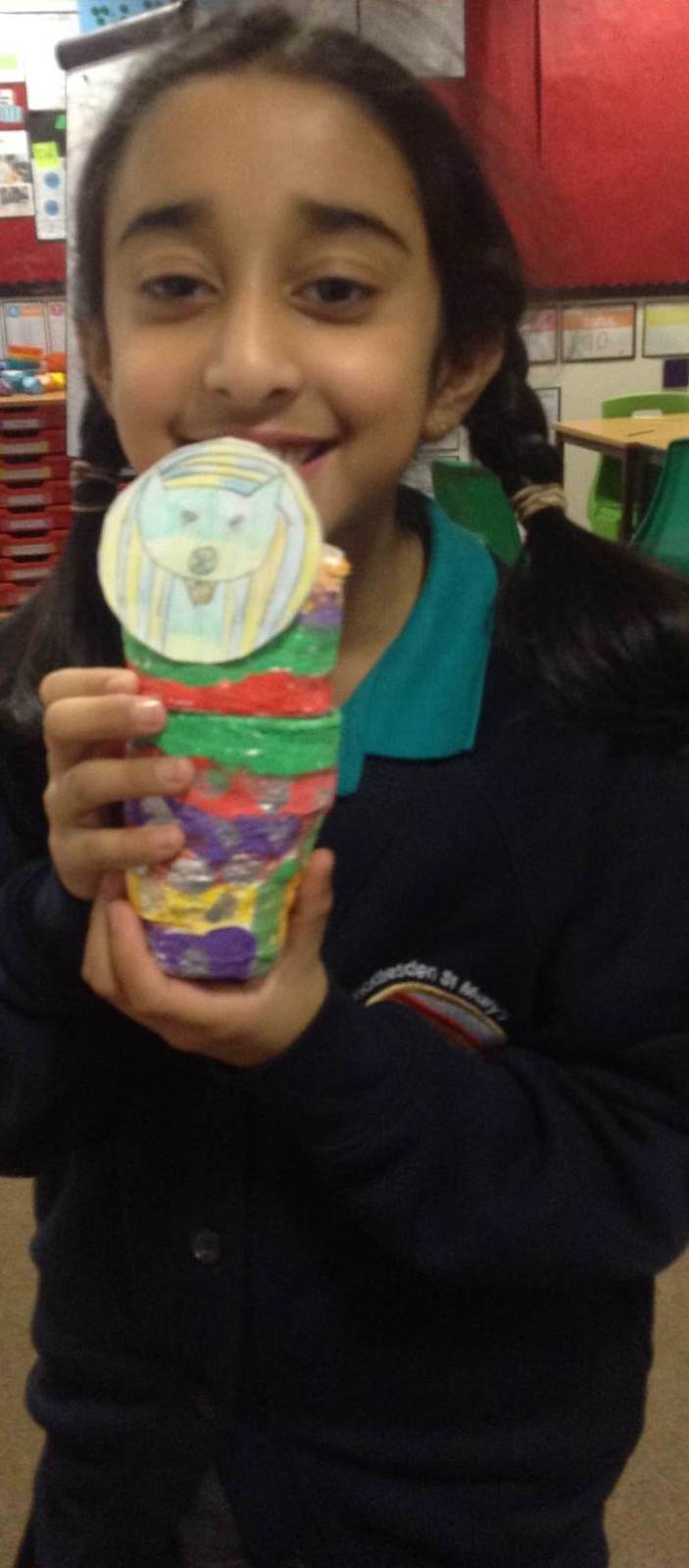 Homework Projects
Here are some examples of us holding up our homework. We could choose between a science or topic themed homework.